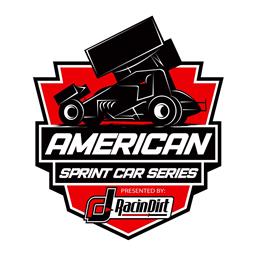 ---
ASCS Frontier Region Sets 2022 Lineup
(Image Credit: Nitro Photo)
Bryan Hulbert – DRUMRIGHT, Okla. (February 2, 2022) Seeing a return to all three Montana dirt tracks in 2022, the Brodix ASCS Frontier Region has released a 22-race lineup for the upcoming season.
A long-awaited reunion of Electric City Speedway (Great Falls, Mont.), Big Sky Speedway (Billings, Mont.), and Gallatin Speedway (Belgrade, Mont.), a total of 18 events will take place inside Montana state lines. Big Sky Speedway and Electric City Speedway will each see seven nights of racing among the Montana tracks, with Gallatin Speedway taking four nights.
Still taking a few races on the road, the series will see two traveling weekends. First will be the season-opening double-header on Friday, May 20, and Saturday, May 21 at Desert Thunder Raceway (Price, Utah). The other will come on Friday, August 12, and Saturday, August 13, when the tour heads to Sweetwater Speedway (Rock Springs, Wy.).
ASCS Frontier Director, Josh Stagg, has also set up for teams to receive tow-money throughout the season. All events will offer a minimum of $100 in tow money, with long-distance and larger events paying $125 in addition to the team's winnings. All drivers who are current ASCS Members and attempt to race are eligible.
The Brodix ASCS Frontier Region is under the direction of Josh Stagg. Questions about the series can be directed to his email josh@staggmotorsports.com or call (406) 690-5600.
The 2022 season will mark the 31st year of competition for the American Sprint Car Series. Spearheaded by the Lucas Oil American Sprint Car Series presented by the MAVTV Motorsports Network, the ASCS Nation includes Regional Tours that encompass both wing and non-wing competition.
National Tour events are streamed live on http://www.floracing.com, with Regional Tour events on http://www.racindirt.com.
For other news, notes, and information on any of the tours under the ASCS banner, log onto http://www.ascsracing.com, follow on Facebook, Instagram, and Twitter (@LucasOilASCS).
2022 ASCS Frontier Region Lineup
Date – Track (City, State) Win / Start
5/20/2022-Desert Thunder Raceway (Price, UT) $ 1,500 / $250
5/21/2022-Desert Thunder Raceway (Price, UT) $ 2,000 / $300
5/27/2022-Electric City Speedway (Great Falls, MT) $ 1,500 / $200
5/28/2022-Electric City Speedway (Great Falls, MT) $ 2,000 / $300
6/10/2022-Gallatin Speedway (Belgrade, MT) $ 1,200 / $200
6/11/2022-Big Sky Speedway (Billings, MT) $ 1,500 / $250
7/1/2022-Gallatin Speedway (Belgrade, MT) $ 1,200 / $200
7/3/2022-Electric City Speedway (Great Falls, MT) $ 1,500 / $250
7/4/2022-Electric City Speedway (Great Falls, MT) $ 2,000 / $300
7/15/2022-Big Sky Speedway (Billings, MT) $ 1,200 / $200
7/16/2022-Big Sky Speedway (Billings, MT) $ 1,500 / $250
7/29/2022-Gallatin Speedway (Belgrade, MT) $ 1,200 / $200
7/30/2022-Big Sky Speedway (Billings, MT) $ 1,500 / $250
8/12/2022-Sweetwater Speedway (Rock Springs, WY) $ 1,200 / $200
8/13/2022-Sweetwater Speedway (Rock Springs, WY) $ 1,500 / $250
8/19/2022-Big Sky Speedway (Billings, MT) $ 1,500 / $250
8/20/2022-Big Sky Speedway (Billings, MT) $ 2,000 / $300
9/2/2022-Electric City Speedway (Great Falls, MT) $ 1,200 / $200
9/3/2022-Electric City Speedway (Great Falls, MT) $ 1,500 / $250
9/4/2022-Electric City Speedway (Great Falls, MT) $ 2,000 / $300
9/9/2022-Gallatin Speedway (Belgrade, MT) $ 1,200 / $200
9/10/2022-Big Sky Speedway (Billings, MT) $ 1,500 / $250
---
Submitted By: Bryan Hulbert
Back to News