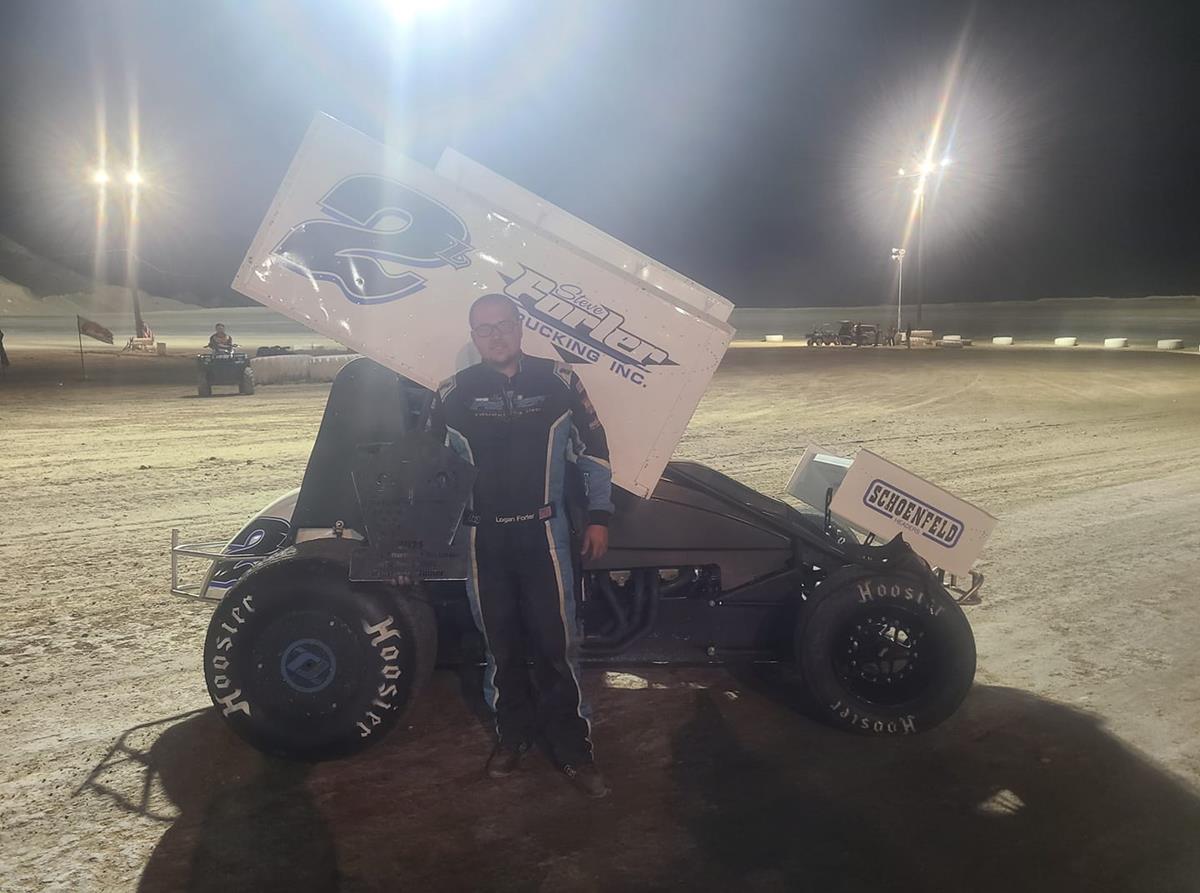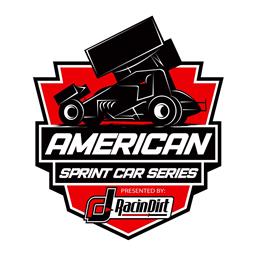 ---
Logan Forler Wins ASCS Frontier Region Showdown At Desert Thunder Raceway
(Image Credit: Andrew Kunas)
Bryan Hulbert – PRICE, Utah (September 6, 2021) Ending the Brodix ASCS Frontier Region swing through Wyoming and Utah; Logan Forler raced from sixth to capture his fourth victory of the season and ninth overall with the series.
Chasing Garen Linder the opening 16 laps, Forler rolled into the lead the following lap and kept pace over the field by 1.331-seconds at the drop of the checkered flag. Kory Wermling grabbed second with Linder, who had slipped back to fifth, rebounding to third. Ned Powers crossed fourth, with Trever Kirkland making up five spots to finish fifth.
Tyler Driever sixth was followed by Washington's Darren Smith from 14th. Channing Filler, C.J. Thorne, and Mike Manwill completed the top ten.
Down to the final two rounds of the 2021 season, the Brodix ASCS Frontier Region is at Gallatin Speedway in Belgrade, Mont. on Friday, September 10, and Big Sky Speedway in Billings on Saturday, September 11.
For other news, notes, and information on the American Sprint Car Series, from the National Tour to any of the Regional Tours that make up ASCS Nation in 2021, log onto http://www.ascsracing.com, follow on Facebook, on Instagram, and Twitter (@LucasOilASCS).
Race Results:
ASCS Frontier Region
Desert Thunder Raceway (Price, Utah)
Monday, September 6, 2021
Heat 1: 1. 22-Garen Linder[3]; 2. 00B-Michael Bingham[1]; 3. 33T-Tyler Driever[5]; 4. 2X-Mike Manwill[4]; 5. 64Z-Preslie Thorne[2]; 6. (DNS) 38-Caleb Crowther
Heat 2: 1. 0-Ned Powers[4]; 2. 2L-Logan Forler[3]; 3. 37-Trever Kirkland[2]; 4. 74U-Channing Filler[6]; 5. 81-Darren Smith[1]; 6. 24-Ian Myers[5]
Heat 3: 1. 9K-Kory Wermling[2]; 2. 34-Randy Whitman[3]; 3. 14X-CJ Thorne[4]; 4. 11-Heath Denney[5]; 5. 14-Madison Crowther[1]
A Feature: 1. 2L-Logan Forler[6]; 2. 9K-Kory Wermling[3]; 3. 22-Garen Linder[1]; 4. 0-Ned Powers[4]; 5. 37-Trever Kirkland[10]; 6. 33T-Tyler Driever[5]; 7. 81-Darren Smith[14]; 8. 74U-Channing Filler[9]; 9. 14X-CJ Thorne[8]; 10. 2X-Mike Manwill[12]; 11. 34-Randy Whitman[2]; 12. 24-Ian Myers[16]; 13. 38-Caleb Crowther[17]; 14. 11-Heath Denney[11]; 15. 14-Madison Crowther[15]; 16. 00B-Michael Bingham[7]; 17. 64Z-Preslie Thorne[13]
---
Submitted By: Bryan Hulbert
Back to News